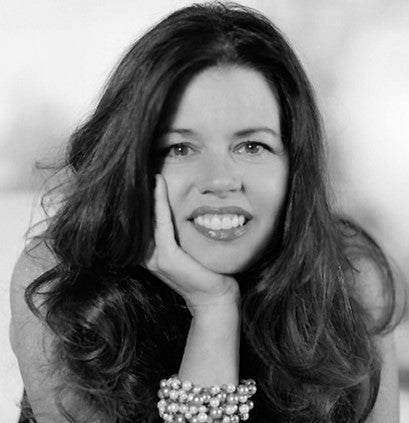 Our founder, Deanna Montrose, created Parasilk® to satisfy the requests from clients at her salon to find an easier and more effective way to treat hands and feet.
Deanna reimagined a simple and effective home-spa experience that outperforms the complex and expensive day spa alternative. She developed a patented design and formula that is easy, hygienic, and safe to use.
Tired, dry and aging hands and feet are a thing of the past with the Parasilk® Beauty and Parasilk® Performance Collections. Parasilk® gloves, mitts and boots heat up in the microwaves in just minutes. The one size fits all glove or boot is easy to apply, and there is no mess or fuss. Once the glove or boot reaches the desired temperature, it is ready to use!
With our patented formula and design, Parasilk® products will hydrate, moisturize, retexturize sooth, protect and rejuvenate tired, dry hands and feet. Composed of all natural ingredients, Parasilk® products are infused with cosmetic paraffin wax, coconut and lavender essential oils.
The team behind the Parasilk® brand is Paraffin USA, an Arizona company that manufactures and distributes skin treatments for the hands and feet. We are currently expanding our products and manufacturing into medical treatments using paraffin wax.
OUR COMPANY
We are redefining the future of paraffin wax treatments with Parasilk® paraffin products and delivery systems for medical, spa and massage professionals, and direct to consumer for at home spa treatments.
Paraffin USA was founded by Deanna Montrose, an award-winning cosmetologist and salon owner, to challenge the status quo of traditional paraffin wax treatments that take hours to heat, have a challenging and messy application and in many cases are deemed unsanitary. Parasilk® gloves, mitts and boots heat in minutes, is completely self-contained and disposable to reduce cross-contamination.
OUR PROMISE
Parasilk® is a revolutionary paraffin wax treatment for hands and feet that delivers instant results with long-term, anti-aging benefits. A patented formula and application process, Parasilk® is unique, quick, and easy to do and use. Because it's a hygienic single application, there's no mess, no fuss.
Our DIY treatments hydrate, moisturize, retexturize, rejuvenate, soothes and protects your hands and feet. Parasilk® is composed of all-natural ingredients. The formula infuses two kinds of cosmetic-grade paraffin wax with virgin coconut and lavender and essential oils.
WE'D LOVE TO HEAR FROM YOU!

1-800-414-711
SERVICE@PARASILK.COM