Article: Rest and Relaxation at Home Have Never Been So Easy With Parasilk®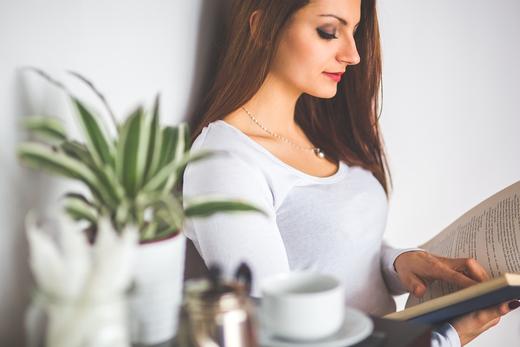 Rest and Relaxation at Home Have Never Been So Easy With Parasilk®
Your alarm clock goes off, after begrudgingly rolling over to shut it off to avoid being late, the time comes to get the kids ready and off to school, then it's time to take on your morning commute. Next thing you know you're knee deep into emails and your day just started. By the time we finish all of our daily responsibilities, extracurriculars are done, and the kids are off to bed, it can be difficult to find time for ourselves before we are thinking of getting to bed ourselves before we have to start all over again tomorrow. What if there was a quick, easy way to relieve stress and enjoy some relaxation at home, all well benefitting your skin, muscles, and joints? With our patented Parasilk® formula, you'll be waving the stresses of the day behind and enjoying your own personal cloud of relaxation at home.
When was the last time you took an uninterrupted 10 minutes to yourself? It's been far too long, hasn't it? The good news is our Parasilk gLOVE Treat® is no mess, can be enjoyed anywhere, and only takes 10 minutes for some quick stress relief and relaxation at home. Enjoy our product in our gloves, boots, or mitts to relax and nestle the tired skin on your hands or feet for a restored and younger look. Feel like your skin could use a little extra TLC? Try 15 minutes. Just love the warming embrace of our paraffin formula? Let it sink in! There's no harm in letting the essential oils in our Parasilk® formula deep-penetrate your skin for as long as you like. With all that extra time, pick up a new book, Netflix series, maybe put on some music, and enjoy your YOU time relaxing at home.
Speaking of our formula, let's talk about what it can do for you. Our unique blend of Pure Paraffin wax, organic cold-pressed extra virgin coconut oil, and vitamin E will have your skin feeling hydrated and nourished for you to enjoy that youthful, smooth skin you've always dreamed of. The secret is the marula, argan, and grapeseed oils blended in to restore your skin's natural elasticity and hydration. Not only will your skin look great, but it will also feel great too! Parasilk® is infused with soothing lavender oil for that added "ahh" effect. Not only is does lavender oil have anti-inflammatory properties making it an excellent addition to our Parasilk® formula, but it's also known to reduce headaches, anxiety and promote a night of more restful sleep. Lavender has been shown in studies that simply inhaling its soothing aroma has a calming effect on your nervous system. Wrap your aching feet or hands into a gLOVE Treat® and dance your way into a restored and rejuvenated skin. Relaxation at home for the body and mind has never been so easy!
Not only is Parasilk® great for your skin, it's great for your muscles and joints too! If you're someone who spends all day on their feet, or works with their hands all day, not only are you stressed but you're tired too. It can be hard to unwind and get comfortable if you sore muscles and joints are achy, cracking and causing you pain. This is where our gLOVE Treat® comes in, it's like a nice warm hug for your hands and feet. In fact, the warmth is actually the key to your home relaxation paradise. The warm temperatures of the paraffin wax help to relax tired muscles while the gentle moist heat soothes and relieves aches and pains. Applying heat will dilate the blood vessels in your hands and feet to promote increased blood flow and help work out the metabolic waste tissue that is causing soreness. Using your gLOVE Treat® once a week or more will keep you feeling fresh, young and stress-free. Treating these aches and pains can help treat even chronic pains and arthritis. Melt away the pain and melt away the stress, let Parasilk warm and enveloping gLOVE Treat® be the highlight of your week and your go-to stress reliever for soothing relaxation at home.     
You run around all day, keeping up with jobs, bills, and your personal life. Take a break from crushing your everyday responsibilities and enjoy a heavenly, and luxurious treat. Our gLOVE treat
®
paraffin treatment is known to reduce stress and make your skin look and feel great. So spare 10 minutes, even just 5 if you're that busy, (We get it) Kick your feet up and enjoy some spa level at home relaxation. We'll even take the stress of ordering out of the equation for you! Sign up for our subscription plan and we'll ship your monthly gLOVE treat
®
right to your door every month. That's right, just one glove, boot, or mitt has enough of our stress-busting Parasilk
®
blend for 4 uses! Simply warm, relax, and slip it away for next time. Treat yourself to some warming relaxation at home that's better than the spa, with Parasilk
®
.