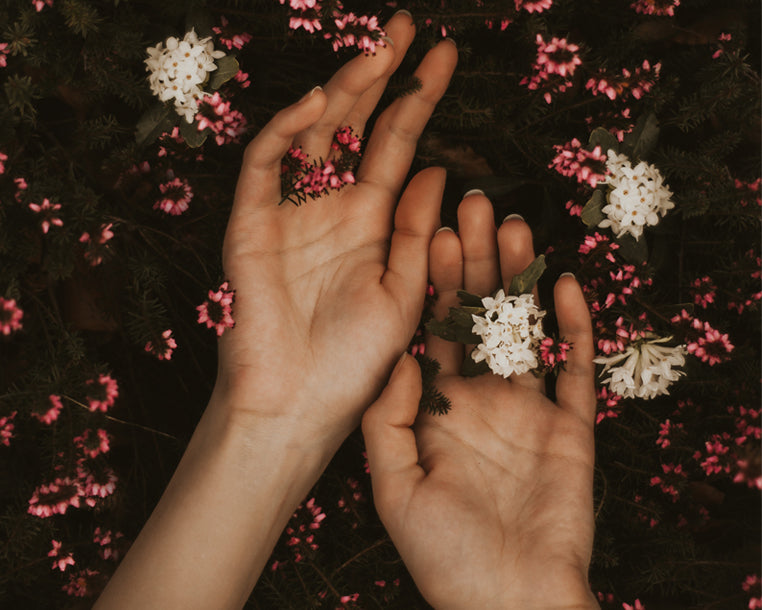 The Secret to a Mani-Pedi that Lasts for Weeks
Have you ever been frustrated by how bad your nails look only a week after a mani-pedi?
You've probably wondered how so many other people manage to keep their nails and cuticles looking pristine without spending too much time in the salon. Maybe you've just started to believe you're cursed to have bad nails forever.
What if we told you a simple paraffin wax could give you healthy, hydrated skin and nails again?
The secret of the paraffin wax treatment is nothing new, but it's making a serious comeback for good reason. Whether you've considered it before or you're just now hearing about the benefits, more salons and spas are starting to offer these amazing skin boosting treatments.
Paraffin wax treatments are the perfect way to:
Greatly extend the life of your manicures and pedicures.
Let you hold onto that "salon day" look 2 weeks after your mani-pedi.
Protect your skin, nails, and cuticles from becoming dry and cracked.
Treat yourself in-between salon and spa days!
If your ultimate goal is to extend the time before your next manicure or pedicure, you can even opt for DIY treatments, like Parasilk's gLOVE Treat gloves and boots, which allow you to indulge in a rejuvenating, paraffin wax treatment from home.
Those who really want to keep their nails and skin at their best should also keep these tips in mind.
Always use gloves when washing dishes or clothes.
Dish soaps and detergents are overly harsh on skin and nails, which usually leads to chipping and cracking. You can minimize this effect by wearing gloves when you clean.
Moisturize often.
Moisturizing after washing your hands or taking a shower is essential to keep your skin happy and hydrated.
Use a paraffin wax treatment once a week.
Parasilk's gLOVE Treat can be used once a week to provide all the hydrating and soothing benefits you need. All-natural ingredients like lavender and coconut oil as well as two types of cosmetic-grade paraffin wax work to heal your skin and nails after a rough week.
With a paraffin wax and a bit of care, you've got the perfect recipe for a mani-pedi that lasts for weeks. Check out all of the Parasilk products to complete your self-care routine!